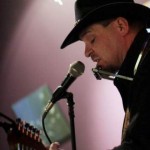 To stop for a short rest here at beautiful Nova Scotia, home of the Bluenose and some of the best friends that I've been fortunate enough to make, before taking the ferry over to meet the neighbors at Newfoundland next week. Not to belabor the point, but I want you to know that I've not been treated better anywhere that I have been so far than I have been treated over the last week or so here on the South Shore, and along with my sincere thanks to hosts Joe & Connie Holdershaw, I want to let everybody down here know, including Pam, Robert, Paul, Nick, Steve and the Chapin family at The Ovens, Michael, Paul from Toronto, and everyone else that I've met since arriving, how much I have appreciated your hospitality, support, and friendship, and that I can't wait to get back out here to see you all again!
This is a very big country, and I was fortunate to spend time with old friends at Oakville and new ones at Toronto while working my way through Ontario since my last note here, and many thanks go to John & Jane at The Moonshine cafe and to Arlene & Paul at Reba's Cafe, respectively. It's friends like these, old and new, that make it possible for songwriters such as myself to earn a living doing what we do, and I look forward to repaying your hospitality with another show the next time I pass this way!
To the new friends in old Montreal and at New Brunswick I say merci beacoup and fare thee well until I see you again, with luck our next visits will be longer, for you are both places of great beauty!
As the man was known to have said, it goes on. Thus we'll squeeze a trip out to PEI into the calendar prior to catching the ferry to depart the mainland and head for the friendly shores of Newfoundland on Tuesday morning, where the week will be busy as we'll visit communities from one end of the famous Rock to the other in just a single week. With neither Koko nor I being fans of the ferry experience, we're hoping for calm seas for our crossing and a warm welcome from the neighbors when we make landfall, because I can't wait to get on stage and share my music with the storied people of the faraway shore!
It will then be time to turn back west, and before you know it the prairie breeze will be welcoming us home from the long way across the nation and back. That's a story that remains to be told however, and until I've then I'll say so long and wish you nothing but the very best and trust that like myself, you'll keep on keepin' on until I see you again somewhere along the never-ending highway.
TH, 8/7/2010