Welcome to the band page!
After spending the last few years off the road, since early 2018 I've been writing and recording new music with The Avenue Brothers Band. A new band proving itself greater than the sum of its parts, The Avenue Brothers unites a multi-generational group of accomplished Alberta rock and country recording scene veterans to produce instantly familiar but undeniably new pop music.
More than a cutting crew and despite limitations enforced by the ongoing pandemic, December 2020 will see the pre-release of a first single from the band's new album to Canadian college radio. 'Early Riser' delivers an irresistible dance floor beat backed by the meticulously layered instrumentation and refined vocal styling that define the band's genre-bending but lyrical musical signature. Watch for an upcoming YouTube video in support of the radio single and a release date for the band's first album, each now in the final stages of production.
For more information, follow us on Instagram @theavenuebrothersband
The Avenue Brothers Band: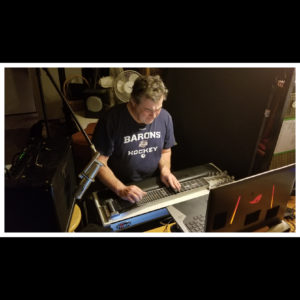 Mike 'Steel Avenue' Beley ~ steel guitar, vocals
Chris 'Drummer Avenue' Hadden ~ drums, keyboards, bass
Chris has loved drums since his first encounter at the tender age of 6.  He spent his formative years in Montreal, Quebec studying drums, percussion, and piano.  His gigging experience began in Montreal at the age of 15.  He has since gone on to lend his in-the-pocket grooves to countless live and studio projects through more decades than he cares to admit.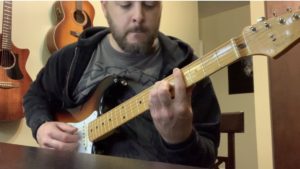 Lyle 'Electric Avenue' Leclair ~ lead guitar
Being surrounded by guitars in the family growing up, it was only a matter of time before I picked one up and made some noise.  Through the learning process of the guitar, I found myself drawn to the lead guitar more then anything else.  Although solely a rock player for many years, I eventually grew a fondness for other styles, and gained some experience in the country, blues, pop, and jazz world.  Hailing from Northern Manitoba, I now hang my hat in Edmonton Alberta, where I continue to play and contribute to mine and the fella's new project, the Avenue Brothers Band.
Thanks for your support & see you at the show!