Welcome to the band page!
A new band made from some of the same old parts, Harwill unites a multi-generational group of accomplished Alberta rock and country music scene veterans.
The Players: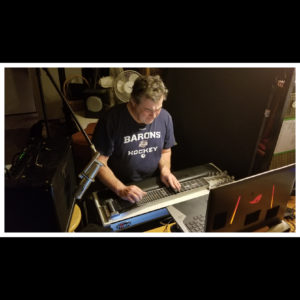 Mike Beley ~ steel and electric guitars, vocals
A founding member of the Harwill band, Mike started his career in the Winnipeg music scene while still a teen. His love for alt and traditional country has taken him from prairie juke joint stages to sideman duties at the CCMA's. Now making his home at Edmonton, and focused on the steel guitar, he remains an in-demand Alberta stage and studio guitar player.
Chris Hadden ~ drums, percussion, keyboards, bass
Chris has loved drums since his first encounter at the tender age of 6.  He spent his formative years in Montreal, Quebec studying drums, percussion, and piano.  His gigging experience began there at the age of 15.  Now living in Calgary, he has since lent his in-the-pocket grooves to countless live and studio projects through more decades than he cares to admit.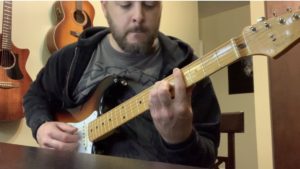 Lyle LeClair ~ lead guitar
Being surrounded by guitars in the family growing up, it was only a matter of time before I picked one up and made some noise.  Through the learning process of the guitar, I found myself drawn to the lead guitar more then anything else.  Although solely a rock player for many years, I eventually grew a fondness for other styles, and gained some experience in the country, blues, pop, and jazz world.  Hailing from Northern Manitoba, I now hang my hat in Edmonton, Alberta, where among other projects, I play and contribute to the Harwill Band.
Thanks for your support & see you at the show!