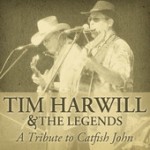 Join me this week for a pair of stops in central Alberta as I host the March edition of 'Troubadours & Tales' with this months' special guest, Edmonton, AB, songstress Lisa B, on Wednesday evening in The Den lounge at the Nisku Inn. With a start time of 8pm we look forward to seeing you at 1101 – 4 Street, Nisku, AB, where you'll find ample parking and some of the friendliest staff in western Canada for one of my favorite roots music events.
The following evening (Thursday) will find me a little more than an hour north when I stop into the one-and-only LB's Pub for the weekly edition of the MGD Songwriter's Acoustic Showcase at St. Albert, AB. With a start time of 8pm we look forward to joining you at 23 Akins Drive for one of the longest-running week-night country music shows in Canada hosted by my good friends the Shaved Posse Band, where there's always a smile to greet you!
Thanks for checking the 'Tour Dates' page here for calendar updates and see you at the show!
– TH, 3/05/2012