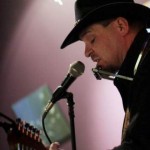 It`s been a week or so without a net connection and while the one I`m using now is not the best I`ll give you the nickel-tour of what`s gone on since my last note.
After spending a hot Saturday night re-connecting up with old friends and making a few new ones at the motor in beautiful Wawa and braving an epic northern Ontario thunderstorm outside Mattawa, we safely traversed the breadth of the province and rolled into the Elmdale Tavern for a one-nite stand at Ottawa on Wednesday evening. As is often the case, I`m looking forward to getting back to both places again, and want to send a special thanks out to bartender Sol and live audio engineer Mike for a memorable evening and a remarkable mix at the Elmdale, I can`t wait to see you all again the next time thru!
After a muggy trip down to the TRCA campground at Brampton yesterday I was able to enjoy a relaxing run this morning and feel as good as a man can in this line of work and now find myself looking forward to a very busy weekend in and around the GTA. I`m scheduled to sit for a film interview as part of a documentary series, make a merch pickup, and deliver a show this Sunday at 1pm at Reba`s Cafe, 3289 Dundas St. W., Toronto – which is being recorded for the purposes of producing a live album/dvd but more on that at a later date – and all I can tell you is that I`m excited to be a part of all of it my friends!
While neither Koko nor I particularly enjoy the humidity both of us always appreciate the summer heat and the wonderful hospitality that we`ve enjoyed since returning to the nations largest province. Home to some of the finest roots music audiences in Canada, we send our sincere thanks to everyone that we`ve met here in Ontario for making the place feel so much like home, it`s always our pleasure to be here and to perform for you and we always look forward to coming back.
It`s off to hit the shower before braving some of Canada`s heaviest traffic, and we thank you as always for checking the calendar here and for passing the word along the never-ending highway that we`re on our way thru, and we`ll see you at the show.
– TH, 7/15/2011