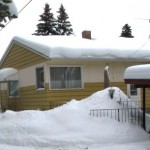 Hello Friends;
Thanks for being here and all the best to you and yours for the holiday season and the New Year!
It's been another very good year for Mr. Koko and I and we'd like to thank you for your continued support as well as catch you up with the various pieces of good news emanating from our end of the wire that connects us.
As most of you are no doubt aware with the greatly appreciated support of The Sterling Label and the able assistance of my friends in The Legends studio band I was able to produce, record, and release my 7th album of new music this year. The new recording is titled 'Dance Floor' and it's available on iTunes and by mail order from the timharwill.com website. We're all very pleased and proud of the early reviews and the excellent reception it has received so far as it has already managed to crack the Top 150 on the Americana Music Association album charts in the USA and has received plenty of support here at home from our good friends at CFWE radio in Alberta. Thanks very much to Bill Wence Promotions and to all of our friends at radio stations across North America wherever they're playing our music, we couldn't do it without you.
I was a skinny lad of fifteen when I departed from my father's ranch located in the Harwill postal district of the Manitoba Interlake region in search of adventure and stories worth telling, and though I'm no longer able to squeeze into the same size of blue jeans that I wore then I'm pleased to have lived out more than a few interesting tales in my travels along the lost highway. The perspective granted by time and the experiences that I've been lucky enough to survive have populated the music that I've been able to create, and I've been fortunate to be able to share it with you and the world at large. I've long been a happy man at my work and I look forward with hope to getting more of it done and to continuing to share it.
My original goal when I set out those many years ago was in fact not related to making music however, and while I've been thrilled to be able to live my life as a professional musician I have never let go of the first dream that drove my wanderings. I was then a poet with a desire to write prose, beginning with short stories; of which I've written dozens and that will remain unpublished, and eventually progressing to novels. While my life would lead me to write and publish technical manuals, political essays, a newspaper column, scripts for television and film, and hundreds of poems and songs, until this year I was unable to produce the novels that I had hoped to write when still a young man.
I'm very pleased to report that after many failed attempts and the burning of several almost completed manuscripts I have now managed to write my first two novels. With time off of the road created by the slowing of the business of live music and touring I was granted an opportunity to be still for a longer period of time this year than I have in many. The result was the completion of the pair of manuscripts for which I plan to seek publishing opportunities and which I look forward hopefully to having the opportunity to share with you and the world at large. I will keep you posted regarding my progress on this new path and thank you for your good wishes and continued support.
As many of you may not be aware since the end of my 5th national solo tour in 2012 I've been spending the majority of my time on stage with the Tim Harwill Band. After a decade of touring primarily as a solo singer/songwriter I've become convinced that music generally and mine in particular is best served when presented in a cooperative setting, and I want to thank the friends who've been kind enough to join me on stage over the last couple of years. While the expense of being on the road in an extended lineup has meant that we've so far been confined to touring at home in Alberta we're fortunate to live in a place that presents us with regular opportunities to work at our craft. Thanks very much to the men and women who have and continue to perform alongside me in the THB, I appreciate your support and couldn't do it without you.
A very special thank you also goes out to those people who do the hiring and who make it possible for us to earn our living performing live music, for without you it wouldn't be possible and I and we appreciate your support more than any of us can say.
I'd also like to send out a heartfelt and sincere thank you very much to each and every person who has been kind enough to purchase my music this year, either on CD by mail order, off of the stage, or via legal download. Your continued support is what makes it possible for me to work at my art and to live my life in pursuit of my dreams and for that gift I cannot repay you with anything other than my thanks and the work that I do. Thank you to each of you, you know who you are and I hope you know how truly valuable you actually are to me, for without you I could not continue.
I'm going to end on that note and once again wish everyone all the best for the holidays and the New Year, all things willin' and the creek don't rise we'll see you at the show in 2015.
TH
December 18, 2014