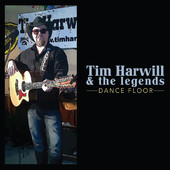 With the fall weather remaining snow-free and pleasant here in west central Alberta the Tim Harwill Band returns to the stage with a Halloween show this Friday night at the Breton Hotel.  The first set kicks off at 9PM and we look forward to seeing you at one of the county's few remaining live music venues located at 4907 – 51 Street in the beautiful village of Breton, Alberta.
It's the THB trio this week and we'll be playing tracks from the new album as well as a selection of your outlaw country favorites.  We're looking forward to checking out the costumes and to seeing you there.
Thanks for being here and cya at the show!
– TH, 10/30/2014