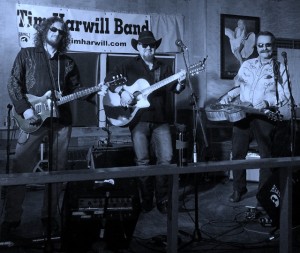 After battling our way thru consecutive weeks of flu-addled Duo performances the THB Trio reunites for a one-nite stand this Saturday night. We hope you'll join us as we defy illness and live up to the show-biz creed for a 3rd week of cold-meds-fuelled outlaw country madness when we make our 1st stop into the Sky Lounge at the Westwinds Motor Inn, 4225 – 50 St., Drayton Valley, AB., where we'll hit the stage at 9pm.
Thanks for spreading the word that we're on the way and see you at the show!
While we were too sick to take pictures we want to send our heartiest "Thank you very much!" to our friends at Leduc, Plamondon, Czar, and Youngstown. We are as grateful as two very ill men can be for the incredible reception, outstanding hospitality and the excellent care we received while stopping in for one-nite stands at each of these Alberta communities.
Thanks very much to everyone for all of your incredible support, we couldn't have survived it without you and we look forward to a return visit – while healthy – real soon!
Thanks for checking the calendar here or on the THB Facebook page for the latest updates and see you at the show.
– TH, 12/12/2013