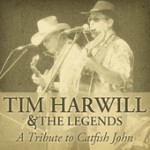 I return to the stage with a stop into Cafe Tiramisu, 10750 – 124 Street, Edmonton, this Friday night at 7PM and here's hoping that you're able to stop in for a howdy-&-shake. I'm scheduled to deliver a couple of sets and plan to unveil some new songs for the first time on this, my first visit to a venue that's rapidly gaining an impressive reputation as a listening environment and for an excellent kitchen.
Always appreciate a new venue that supports live music and looking forward to getting back on stage!
You can also find me hosting the Acoustic Open Mic at Pal's Pub in the Devon Hotel, #1 Huron Street, in Devon, Alberta on Saturday afternoons from 2PM til 5PM, where I look forward to giving a listen to you and your tunes. With an excellent house rig and yours truly as sound-man it's a friendly joint with a good selection on tap and we look forward to seeing you there.
Always good to be working at music and appreciate the support of the good folks at Pals!
As always thanks kindly for checking the calendar here for the latest updates and see you at the show.
– TH, 10/10/2012