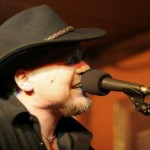 In all of my travels ~ and there have been more than a few ~ there hasn't been a place that has affected me the way that this island and it's people have. While I sit this very early morning in sight of the harbor at St. John's it isn't this small and picturesque city by the sea that has captured my heart and inhabited my mind, for no townie would I be. It is in fact the small towns from up the island and along the sea shore that have become the siren singing, calling gently to me with a beautiful Newfie lilt as I prepare to return to the world and the larger stage that waits on the distant and unseen mainland where I will fly today.
I love it here and will be missing the people and this place until I'm able to return.
To my good friends here, old and new, I send my warmest regards and the hope that all of your dreams continue to be realized here on the beautiful Rock. These and my hope to return to your warm embrace and good fellowship at the earliest opportunity, for there is no place like this Newfoundland, and I'm proud that you've made a place for me and my music here with you and look forward to sharing more of it when next I find myself among you.
Until then, know that you'll be in my heart no matter where the road may lead me, and that my fondest desire is to get back here; back downhome, to share a laugh and feel the love that lives and is shared by all in this community. That and I thank you for taking me into your hearts, for allowing me to let it all hang out and for getting me onto 'island time' with you, it's something that I'll never forget and will always hope to be able to return for more.
Thanks as always for checking the calendar here for updates and see you at the show!
– TH, 4/30/2012