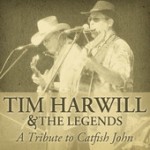 Thanks for dropping into the Country 103 FM Kamloops web site and voting for me and 'Rollin' With The Flow' this week on the 'Emerging Artist Showcase' as we vie with another pair of great Canadian releases for a spot in the monthly playlist! I've included a link to the Country 103 FM home page below and send my thanks to everyone in advance for your support as we continue to encourage the good folks at radio to make room for Harwill. Simply click the url below to get to the site and then click the 'Contests' link at Country 103 FM to place your vote!
A special thanks goes to Tim Tyler at Country 103 FM for the opportunity!
Thanks as always for checking the calendar here for the latest updates and see you at the show.
– TH, 4/10/2012