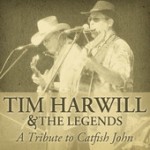 We're celebrating the addition of 'Rollin' With The Flow', the 1st single released from my new album 'A Tribute to Catfish John', to the playlist at CFWE radio this week! Thanks very much to Wally Desjarlais and the good people over at The Native Perspective, FM Radio 98.5 Edmonton for the assist, I appreciate the support very much and have included a link to the CFWE request line below.
http://www.cfweradio.ca/content/contact.cfm?cnt=18
Thanks again to everyone for the requests and support!
– TH, 3/29/2012